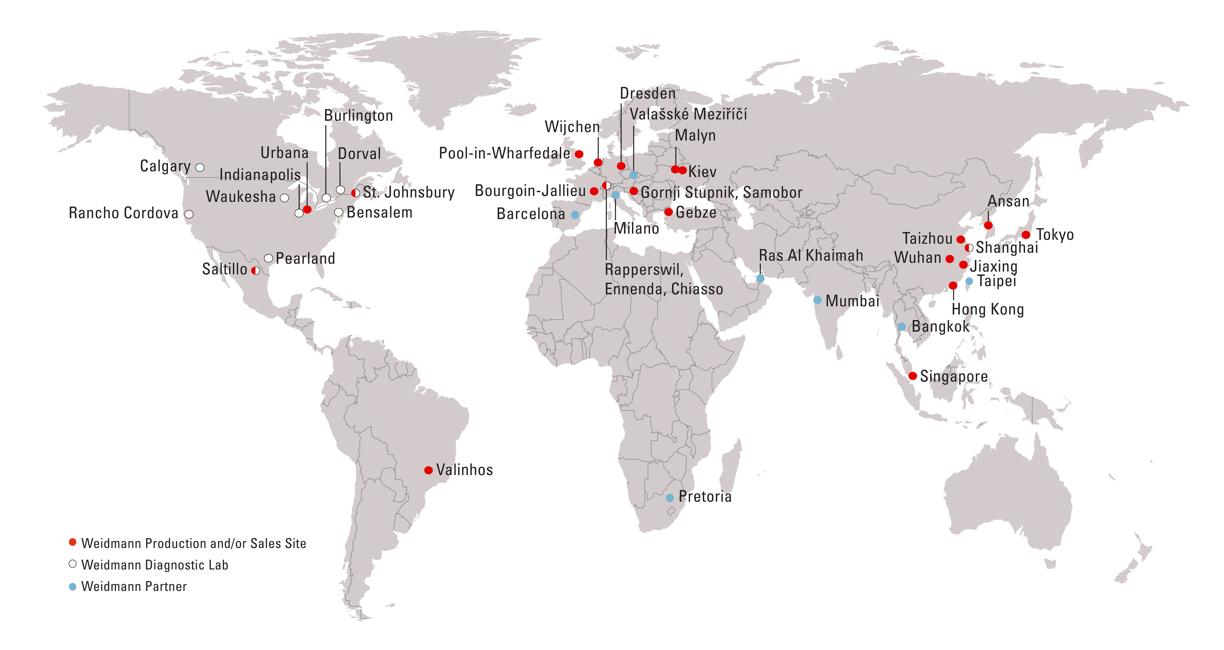 Over 30 global locations
Weidmann works with customers around the world, with operations in over 30 countries. Our locations enable us to provide efficient service and support to our valued customers, regardless of location. For information on your local Weidmann facility, please enter your country below.
To discover your local Weidmann representative, please contact us
Production sites highlights
Pool-in-Wharfedale, UK
Located 160 kilometers  (200 miles) north of London in the Yorkshire village of Pool-in-Wharfedale near Leeds, Weidmann's Whiteley site in is an historic papermill founded in 1886. Originally a producer of pressboards for the local textile industry, the quality of the paper fueled a phenomenal growth in production in the 1920s.
This growth led to product diversification, resulting in a wide range of specialized paper and board products being manufactured for a variety of industries worldwide.
The factory is accredited with International Standards 1S09001:2008 and 1S014001:2004 and is registered for manufacturing paper and board with PEFC and FSC pulps.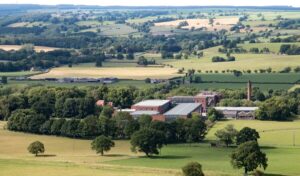 ---
Malyn, Ukraine
The Malyn Paper Mill, located 100 kilometers (62 miles) from the capital of Ukraine, Kiev, dates back to 1871 as a typical European industrial operation producing paper for "writing and smoking". At the beginning of the 20th century, the factory manufactured 1500 tonnes of paper per year and received several awards.
In the 1930s, the mill began manufacturing condenser paper, a very thin and clean insulation paper for electrical capacitors with a thickness range from 8 to 20 microns. Thirty years later, the company invested in more powerful machines, considerably increasing the volume of production. Over the next decade, Weidmann Malyn became one of the biggest producers of capacitor paper in Europe.
During the last quarter of the 20th century, two wire machines and a hot-pressed board machine were acquired, allowing the factory to produce various new materials, such as non-woven and paper for food packaging.
The factory is certified in accordance with International standards ISO 9001:2008, ISO 14001:2004, ISO 45001 and it is a member of Zhytomyr Chamber of Commerce and Industry, European Business Association and "UkrPapir" association.